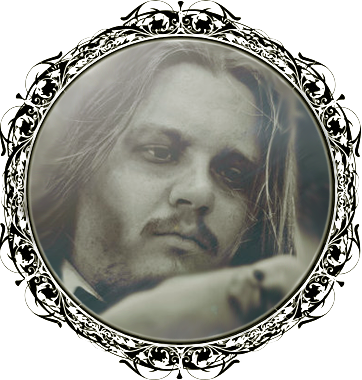 Butcher never really talks about his early years, but he has mentioned that his first bladed instruments were handed down to him by his father. Not much is known regarding the actual place where Butcher was born. Because of the ravaged economy of his native country, his parents were forced to move constantly to keep his Father employed. And, as he casually puts it "I never cared to ask." However, he does fondly recall working in his Father's grindhouse, cutting meat and stripping every last piece of flesh from the bone.
"I imagine many found it almost morbid. A child doing the gruesome and bloody work of my trade. But removing entrails, hacking through bone and preparing flesh for the fire became more comfortable to me than reading; or even speaking." Butcher's parents contracted typhoid in 1875, lost their minds and strangled each other to death. Having few reasons to stay, he sold his Father's shop and booked passage to London. Once there he procured work at a slaughterhouse by the docks and lived happily for a time.
The year 1881 signaled a change for Butcher. Growing tired of the inartistic trade of the simple killing and gutting of the slaughterhouse, he decided it was time to advance his own position. With his saved earnings and money left over from selling his Father's shop, Butcher purchased a rundown store space in the White Chapel district. It is in White Chapel that he met someone he described as "Quick witted, dangerous and damn near maniacal" who introduced herself as Lady Arsenic. Having met possibly the only woman in White Chapel who didn't already work in a brothel, Butcher offered her a clerical job in his shop. The lady accepted and Butcher was overjoyed. "Finally I was free of the customer, paper work, and the pen. I could now focus less on business and more on my blades."